China CADI Grinding Balls
China CADI Grinding Balls
HY

China

20-45 days

10000T
CADI Grinding balls or ADI grinding Balls
1. High Hardness and good wear resistance
2. Hard Outside and Tough inside , not broken
3. Regular appearance and increased production
4. Light weight and obvious energy saving effect

The ADI grinding balls life is ordinary low chromium grinding balls with the operating conditions of 2-3 times
is 1-1.5 times of high chrome casting balls and forging balls , save grinding mechanical and electrical consumption of 10-15% increase the output capacity more than 5% , reduce 5nb noise , impact toughness ak=12-21j/cm2, is an ideal grinding balls for large ball mill and SAG in the future .
Haoyang manufacturing grinding balls of European quality :
Jinan Haoyang Casting & Forging Co.,ltd is one of the leading grinding media manufacturer in China .Our products are designed for grinding of raw materials by cement plants, energy generating companies, ore mining and industrial processing facilities, construction materials plants located in China . Haoyang steel balls manufacturing plant was put into operation in June 2008.Today, we deal with continuously growing consumer requirements for operational properties of grinding media, what directly affects ball mill prices and quality, efficiency of equipment and the enterprise in general.

The plant was built using the most advanced equipment. Through the use of modern technologies and cooperation with a number of research organizations, we managed to achieve very high levels of quality in grinding steel balls. Despite its short history, Haoyang managed to become a manufacturer of quality grinding media for ball mills, as well to keep its position on both the domestic and overseas markets .The operational properties of steel balls produced by Haoyang allow to significantly reduce the consumption of grinding balls and power, to increase grinding fineness of raw materials, to decrease the number of mill repairs and, consequently, to increase their productivity.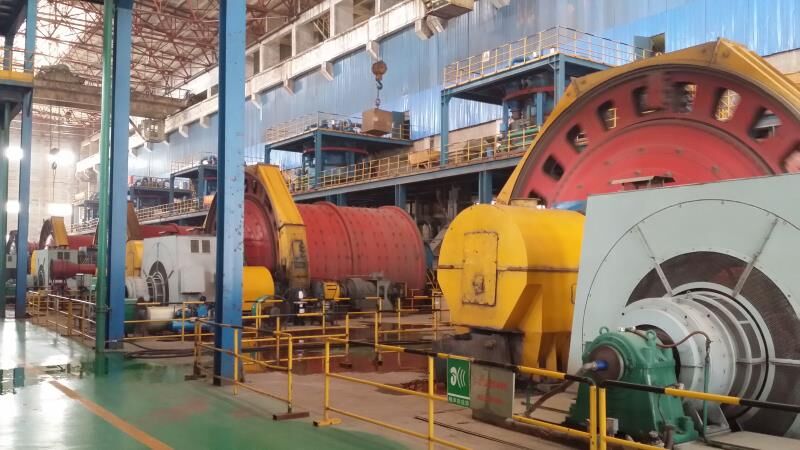 Austempered ductile iron is a kind of material with high strength, plasticity, toughness and hardness. Because the materials used are mainly silicon and manganese, Its production cost is relatively low, and it is a kind of wear-resistant material with market competitiveness. Because of its excellent comprehensive mechanical properties, ADI has been regarded as one of the important achievements in iron metallurgy in recent 30 years and has been widely used in various industrial sectors. For austenite + bainite matrix was the shell body of the ductile iron (ADI), the United States have research results in the 1950 s, but it was not until the 70 s application in the industry, our country in the 80 s by the tsinghua university professor de-hai wu research the shell body nodular cast iron and application in the industry, but because of the technology and equipment conditions not widely promoted.

2、Characteristics and advantages of (ADI)
(1)High hardness and good wear resistance
Except the spheroidal graphite distributed uniformly in the microstructure of ADI steel ball, the matrix is the bainite + residual austenite containing a certain amount of carbide. The existence of residual austenite makes the grinding ball form a high hardening layer on the surface through impact and friction during use. With the constant wear of the grinding ball, the high hardness layer on its surface will be generated continuously and automatically, thus greatly improving the wear resistance of the grinding ball.
(2) Hard outside and tough inside, not broken
While ADI steel ball has high hardness, its impact toughness is generally ak= 12-21j /cm2. According to the current national standard, the surface hardness of Chrome grinding ball is HRC45~HRC58, but its impact toughness is only ak=2.5~3J/cm2. Although the impact value of forged grinding ball (ak=12J/cm2) is close to that of ADI ball, its surface hardness is HRC56~60 degrees, and its inner hardness is HRC40~56 degrees, but its price is high, its price is unstable, its material and material are mixed, and its service cost is relatively high. Therefore, the perfect combination of hardness and toughness makes ADI steel ball truly reach the external hard and internal toughness, and reduces the direct and indirect economic loss caused by the crushing factor of grinding ball for users.
(3) Regular appearance and increased production
The ADI steel ball produced by our factory is formed on the automatic production line of iron mould sand overlaying, and heat treatment is carried out through the computerized automatic heat treatment system. The production process of each stage is stable, which ensures that the shape of the grinding ball is regular (the same as that of the forging ball). In the process of using, these grinding balls always keep a good shape and do not lose roundness, so as to improve the production of the mill stand.
(4) Light weight and obvious energy saving effect
Case Study ---- China Gold Group
TESTΦ60 ADI CASTING GRINDING BALLS
Test Item

Unit

Data Range

Test Result

Remark

Chemical Composition




C

%

3.2--3.8

3.78




Si

%

2.0--3.5

2.59




Mn

%

2.0--3.0

2.44




Cr

%




0.34






%








P

%

≤0.1

0.042




S

%

≤0.05

0.026




Mechanical Property

After Using, Hardness increase to 60-64HRC

Surface HR

HRC




56.5--58




Core HR

HRC




55--56.5




Impact Value

J/cm²




12.5




Diameter

mm

+2.5/-1

+2.5/-1




Round out rate

%




2




Breakage rate

%




0.5




Falling ball impact fatigue value

次




≥25000



6 months production data: ONE OF THE LARGEST COPPER AND MOLYBDENUM PLANTS
Grinding Ball

Ball Mill Specification

Electricity Consumption

(kw·h/t)

Average Power

(kw)

Output Per Hour

(tph)

Total Output

(t)

Ball Consumption

(t)

Wear Rate (kg/t)

Comparison in Reduction Rate %

WearRate Reduction

Electricity Reduction

Forge

∮8.8×4.8

SAG

6.18

5,345

868.88

3,591,139

2,100

0.585

24.5%

2.7%

ADI

6.01

5,212

872.78

3,622,096

1,581

0.441
* Grinding ball saving 519 tons * Fineness improved 2.26% * Electricity saving $55,000
TOTAL SAVINGS OVER $500,000
6 months production COPPER AND SILVER PLANT WearRate 22.8% and Electricity reduction 2.6%
* Work-harden in the mill from 58 HRC up to 65HRC * High ductility absorbs high impact without cracking * * Stay round and hard for the entire ball life * Lighter ball provides 5% more balls per ton * Increase ball life